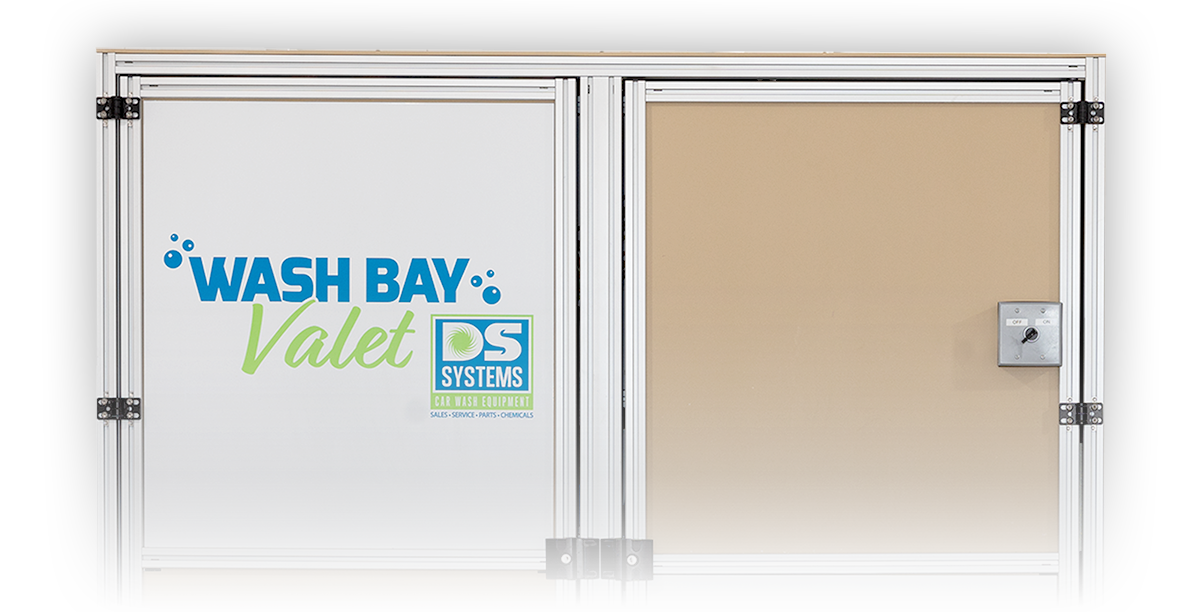 Efficient
Wash Bay Valet keeps your prep and detail wands and chemistry where you need them for peak efficiency. No more looking for misplaced spray bottles and dispensers!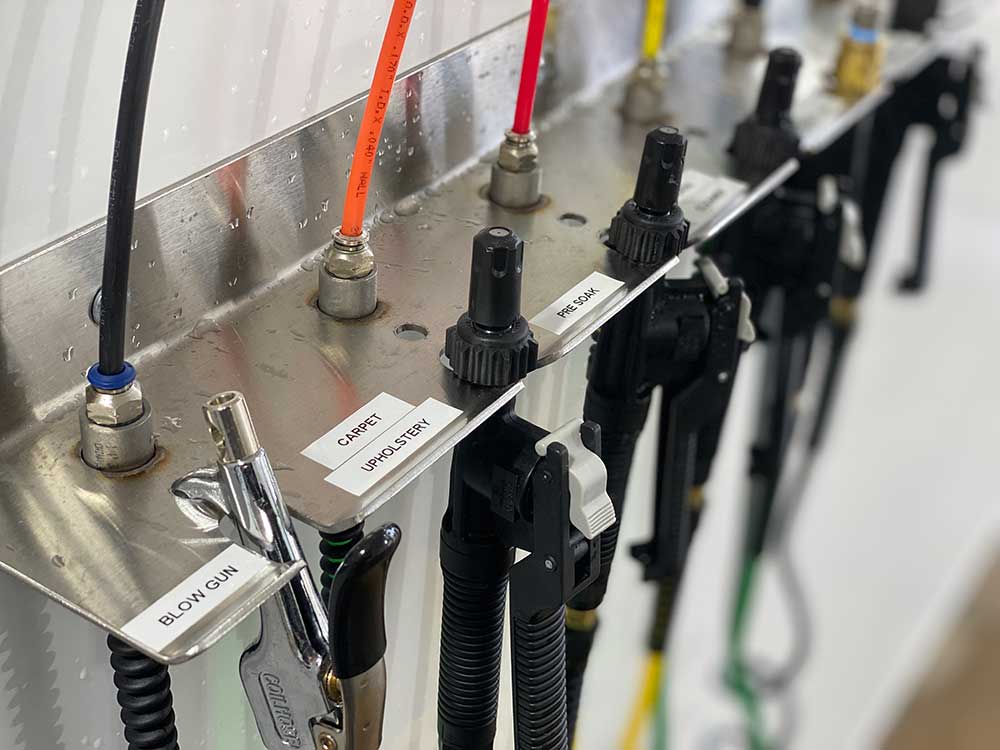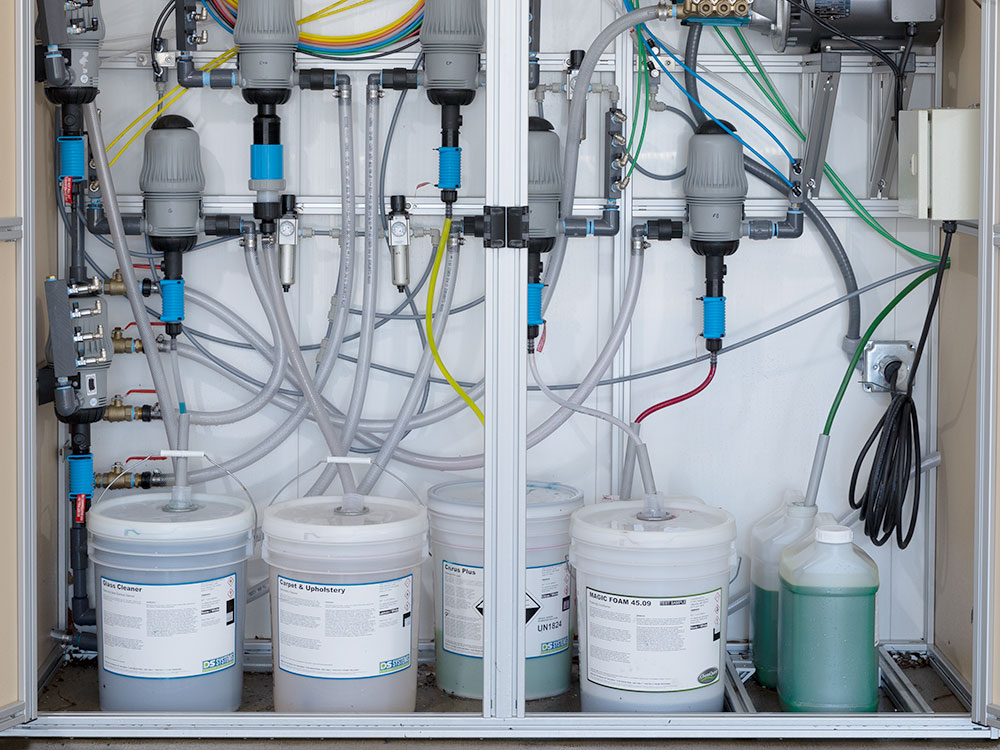 Economical
With Wash Bay Valet, your team's wash prep and detail chemical needs are consolidated into a single station with chemicals dispensed via economical bulk containers – saving money and down time! No electricity is required for operation – only the incoming water pressure is used to mix the chemical at the required ratio, or ready-to-use pumps can be installed that require no chemical mixing with water.
Expandable
The Wash Bay Valet system is expandable to fit your company's specific wash and prep needs. Each Wash Bay Valet cabinet can support up to 5 wash bays, or 10 individual station drops.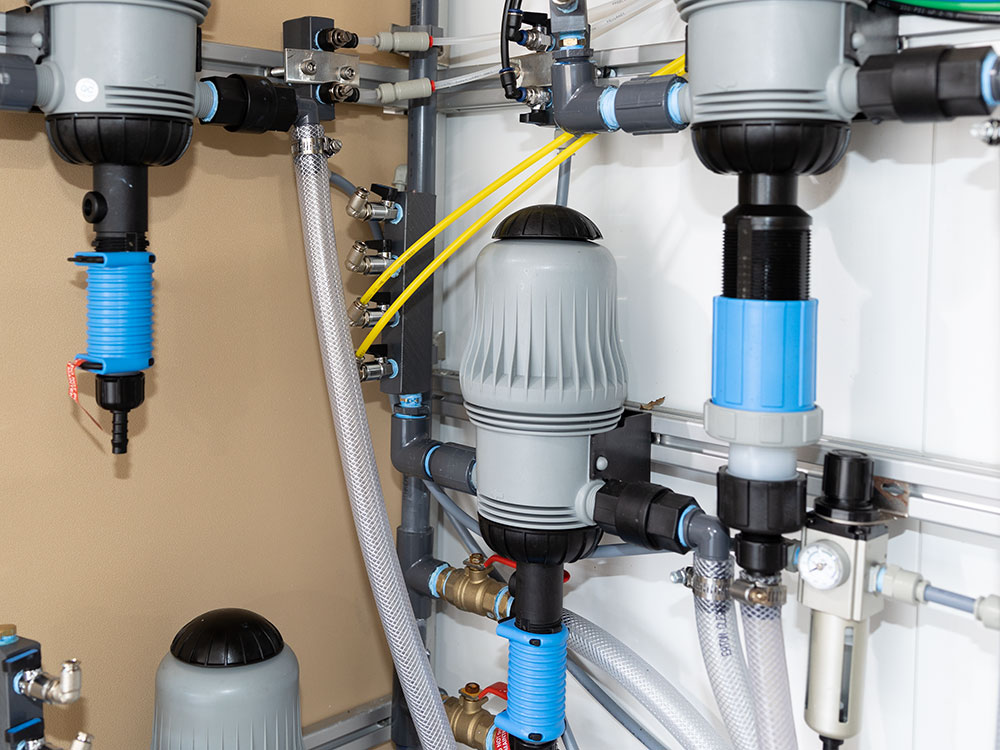 CABINET INTERNALS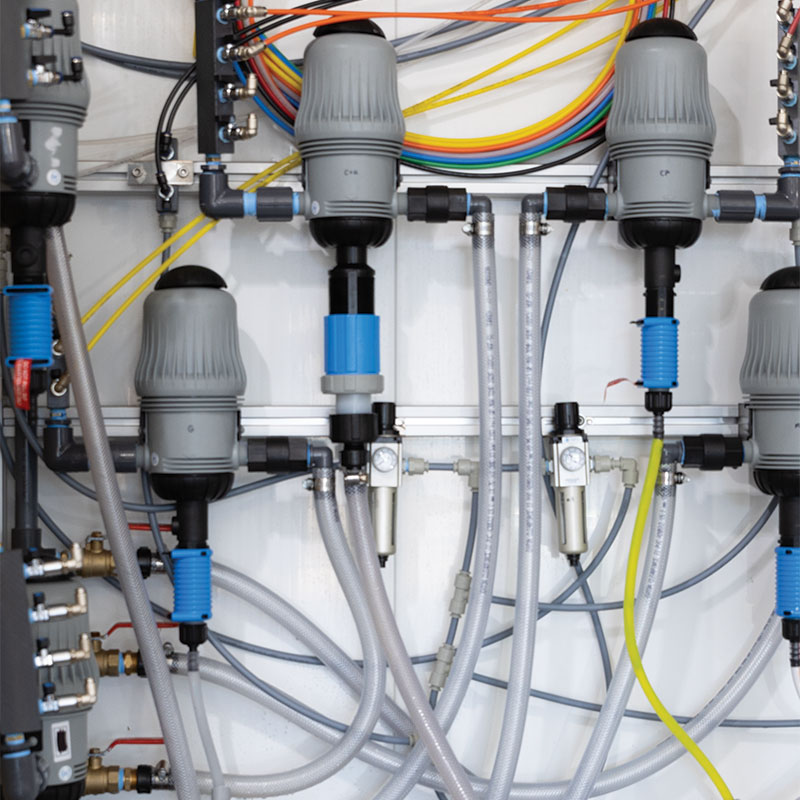 D&S technicians custom configure the pumps, valves, and fittings inside the Wash Bay Valet cabinetry to dispense the detailing chemistry of your choice. All components have been thoroughly tested for durability and reliability – ensuring long life and trouble-free usage.
DISPENSING STATION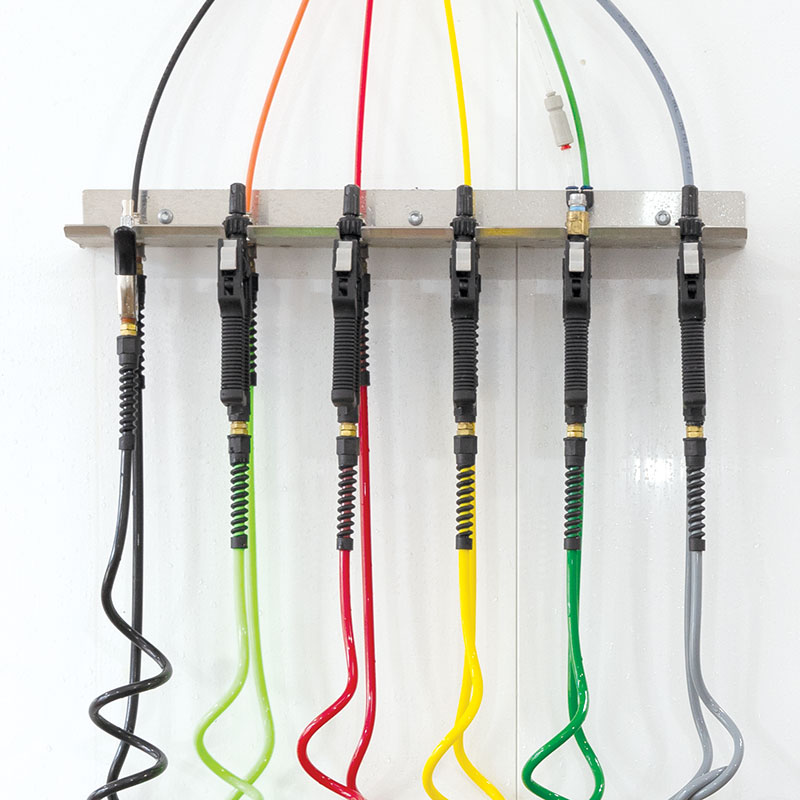 The standard Wash Bay Valet dispensing station distributes up to 5 vehicle prep solutions of your choice in addition to compressed air. Choose from Interior Dressing , Carpet & Upholstery Cleaner, Glass Cleaner, Pre-Soak ,and Engine Bay Cleaner.
The chemical dispensing options are unlimited. Whether it's stationed in a wash bay or your dry detailing stations, the Wash Bay Valet can be customized to your application.
FOAM BRUSH & TIRE SCRUB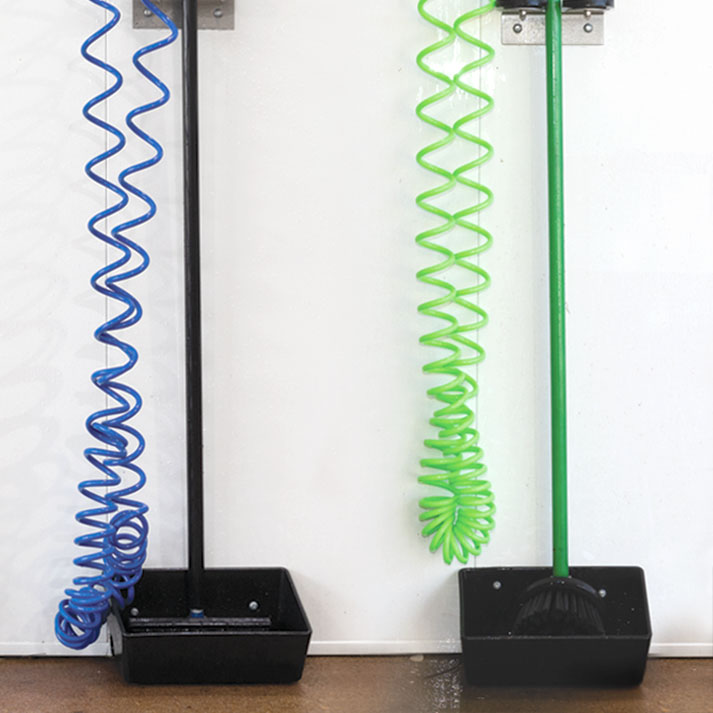 Each Wash Bay Valet system is equipped with a Foam Brush and Tire Scrub wand, wall receptacle, and floor containers to keep these key tools readily available. These heavy-duty commercial quality wands deliver years of trouble-free use. No buttons to push, no knobs to turn on – just grab, squeeze, and wash!